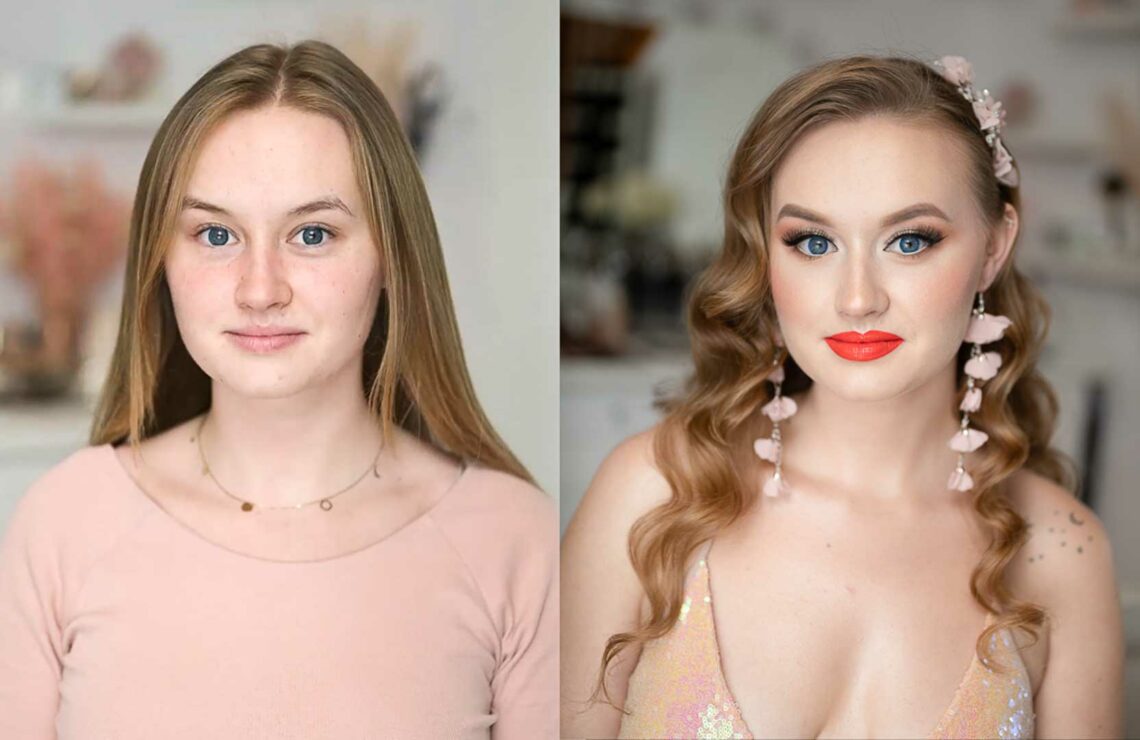 Jeżeli potrzebujesz przemiany i poczucia się po prostu pięknie, to zapraszam na metamorfozę.
Na czym ona polega? Na początku robię analizę kolorystyczną, czyli sprawdzam jakim typem kolorystycznym jesteś i jakie barwy pasują do Ciebie najbardziej. Następnie na tej podstawie dopasuję makijaż oraz wykonam fryzurę. Będziesz mogła spojrzeć na siebie z mojej perspektywy. Makijaż i fryzura będzie inna niż na co dzień. Podczas takich metamorfoz robię klientki na totalne gwiazdy, po to żeby mogły poczuć się inaczej i wyjątkowo.
Wszystko uwiecznię na filmie i zdjęciach.
Koszt: 850zł, czas wykonania: około 4 – 5h
Przykładowe metamorfozy: